2022 Graduation Projects
A REPRESENTATIVE RESIDENCE / GUESTHOUSE
The aim of this years graduation project was to design of a short-term personal

dwelling, that at the same time is representing an institution.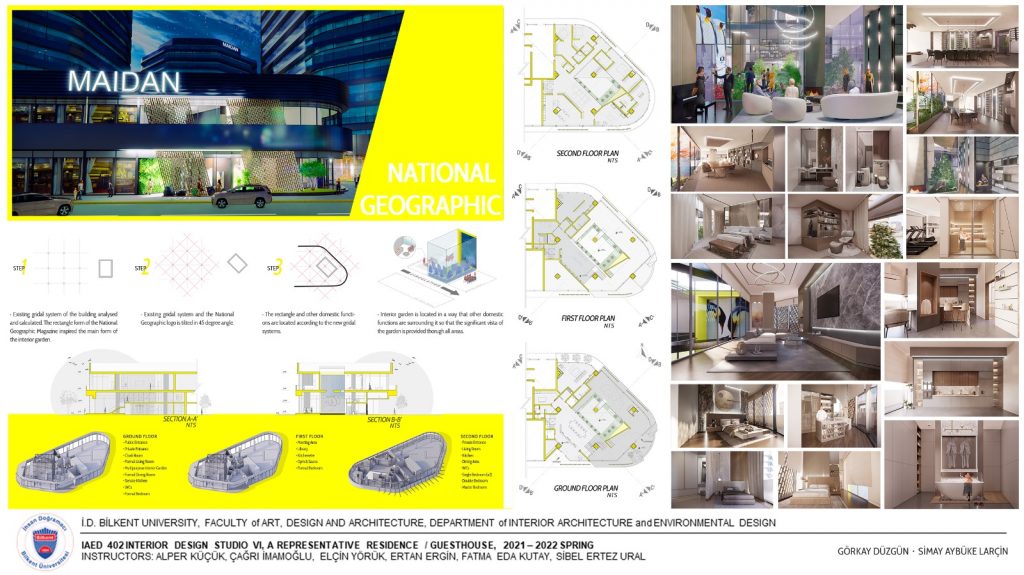 The building is representing the identity of the institution and is providing the short-term needs and




requirements of the company president and spouse.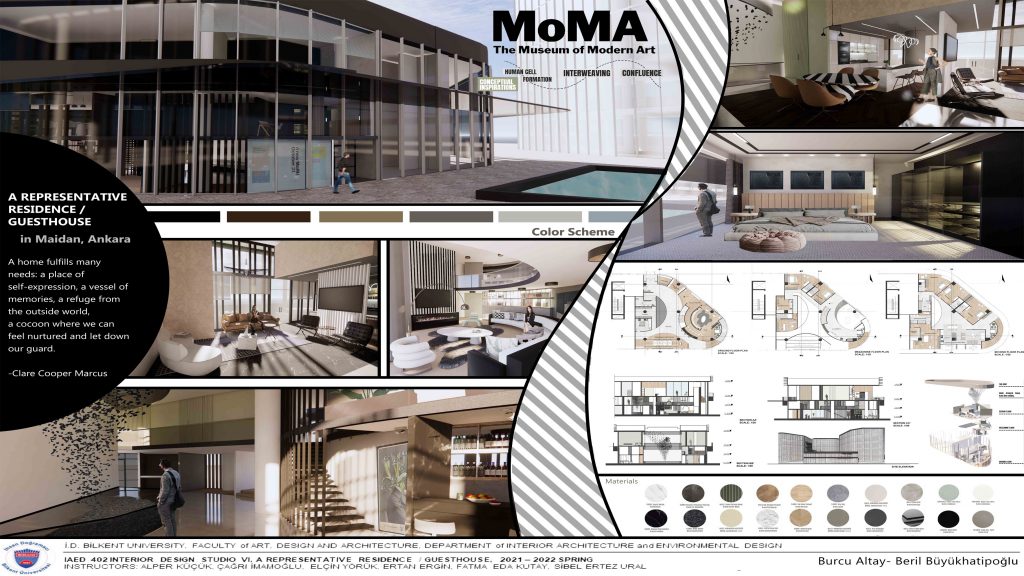 The building given is situated in Maidan, a hybrid cpmplex of offices, home-offices and cafe/restaurants, at Mustafa Kemal district, next to Bilkent University bridge from Dumlupınar Boulevard, in

Ankara.